• Friday, October 09th, 2009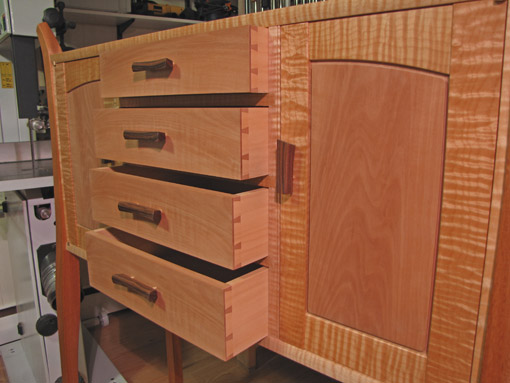 Making a drawer handle is a fun opportunity for creativity, but it ought not make a dissociated statement of its own. The handle should be consistent with the design of the whole piece while providing an interesting accent. I like a pull that is inviting to gently grab, yet is sturdy. For contemporary work with graduated-size drawers, commensurately graduated handle sizes may be a nice touch. I usually choose dark, dense, exotic woods for handles.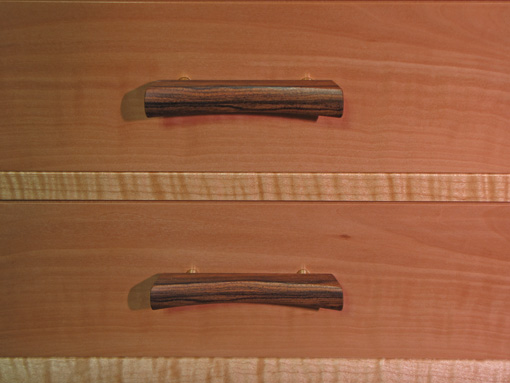 As I stated in the first installment of this series: "This is not the only way to make fancy drawers, nor do I propose it as the "best" way because that judgement depends on function and aesthetics which are ultimately the provinces of each craftsman for each project."
I think the mystique surrounding drawer making is exceeded in woodworking only by finishing and chair making. I suggest forget that cloud of doubt. Crafting a nice drawer shares principles common to all woodworking:
understand the logic of the process
be exact, or perhaps more realistically, stay on the correct side of tolerance in the critical parts
try to be at ease in your work.
Believe me, these drawers are not perfect; no one's are! I do, however, try to work at a level where I can enjoy the process and the product, and forgive little imperfections.
I wish you enjoyment and success in your woodworking.