• Tuesday, November 30th, 2010
Here are some updates to previous posts, mostly regarding tools.
Since the original posts appeared, I've had the time to accumulate experience with additional tools, incorporate modifications to tools, or have additional ideas about their function.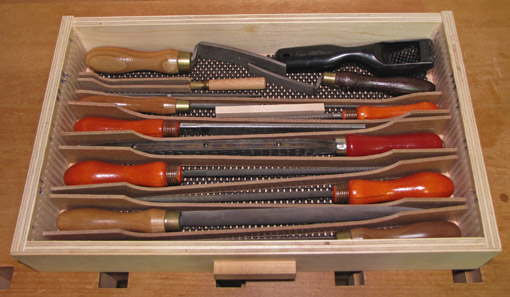 Rust Busters, January 15, 2009, discussed helpful rust prevention products. Shortly thereafter, I installed Zerust drawer liners in my tool cabinet drawers. These look and feel like non-slip router mats but contain corrosion inhibitors which work invisibly and odorlessly. The gripping effect of the mat prevents tools from sliding, bumping, and rattling when the drawer is opened and closed. A 1 x 6-foot sheet costs $8.95 and protects up to 5 years according to the package label, 2 years according to the website. A definite winner.
Dovetail Chisels, September 28, 2008. Opinions vary because there is more than one good way to do almost everything in woodworking, but I still find it helpful to have a set of narrow chisels with side relief to clear the waste between tails. My Japanese chisels for this purpose are more than 20 years old. Bob Zajicek of Czeck Edge Tools has addressed this issue by producing a chisel design with side bevels that directly meet the back at a 70̊ angle, and have a one degree taper along the length to further reduce binding. I have not tried these but it looks like an excellent design and they are doubtless as meticulously crafted as the other products by Bob that I have tried.
Other options to consider are the Ashley Isles round back dovetail chisels sold by Tools for Working Wood.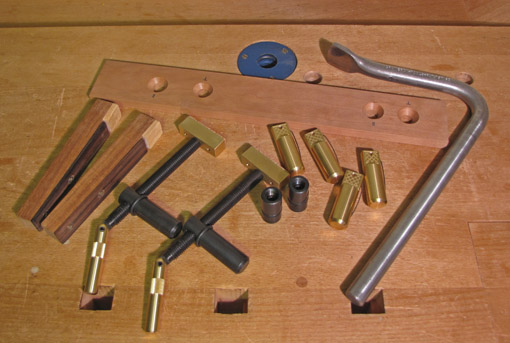 More Workbench Upgrades – Pups, Anchors, and Stops, December 2 and 6, 2009. The longer I used these helpful additions to my workbench, the more it became apparent that the Veritas Wonder Pups would provide even greater versatility to the wood-holding repertoire. I put thin PSA cork on the clamping faces. They are now part of the team and are clear winners. 
Ditto for the Gramercy holdfast, and the bench already has several of the required 3/4″ holes. This tool is as good as it gets in combining simplicity and effectiveness. I think a piece of modern abstract sculpture can now be held securely on my workbench.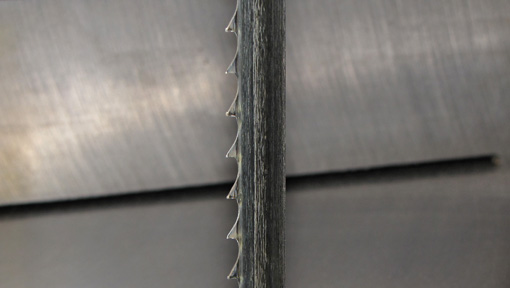 Bandsaw, Hand Tool With a Motor, June 15, 2010. In response to a reader's question, I noted that I do my bandsaw work with just two blades by Suffolk Machinery, a 3/4″ wide, 2/3 tpi variable pitch blade for resawing and other straight cuts, and a 3/8″ wide, 6 tpi blade (see the Comments section of the post for more details.) I still think they are superb blades. Lately, I have been using the SuperCut's Premium Gold ½" wide, 3 tpi blade which has bone-chillingly sharp carbide-impregnated teeth. I was skeptical that the ½" width would be sufficiently stiff for resawing. I still need more experience with the blade, but so far, so good.
The handy benefit is that I can also cut my usual shallow, sweeping curves with this ½" blade which comes with the back smoothly rounded. This usually saves me from one of the most unpleasant jobs in the shop: changing bandsaw blades.
More "second thoughts" to come in a future post. I'm always learning more about this craft and enjoy doing so. I hope this information is helpful to you for your woodworking.