• Sunday, March 28th, 2010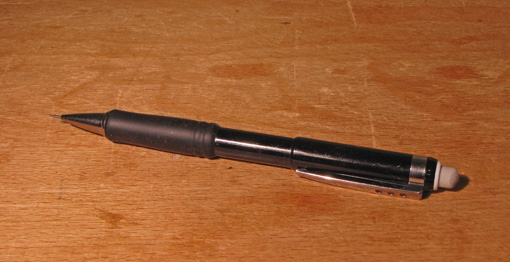 This is the introduction to a series of posts that will explore the process of turning an idea into a finished piece. The context will primarily be original work, as distinct from making something from plans or reproduction work.
For woodworkers, understanding the stages of the creative process can help us refine and better utilize it. This is the guts of creative work. For many of those who appreciate fine woodwork, there is a fascination in the development of a piece from something in the mind, to lines on paper or screen, to wood. How does something get to be there?
The outline of the series is as follows:
1. Introduction
2. Ideas
3. Concept
4. Wood
5. Research
6. Mock-up
7. Drawing
8. Building
It should not be inferred from this outline that the process is quite so linear. The stages can overlap, switch order, repeat, and sometimes be skipped. Furthermore, the very nature of creativity can generate endless exceptions to everything involved with it. Nonetheless, there is a generally applicable map that leads a woodworker's journey from a thought to the existence of a creation that stands on its own. The finished piece reflects the soul of the craftsman/artist as well as the integrity of the process from which it arose.
For me, making things is fun and exciting. Please join me in the exploration! I will reference, as an example, a fairly simple, small piece – a wall mirror. This will avoid unnecessary complexity that might distract from the essential concepts, and it will keep the photography easy. Note that the posts in this series will not necessarily be contiguous because along the way I may get the urge to post on other topics.