• Wednesday, July 31st, 2019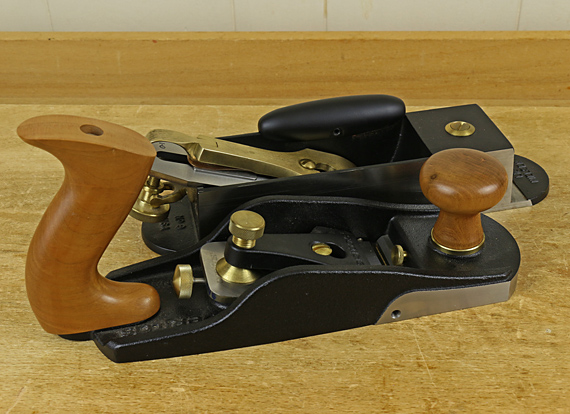 A few more points on this topic:
1. If you had a BU jack plane with a 20° bed, could you still use it on end grain? Sure. My Lie-Nielsen #9 "iron miter plane" has a bed of 20° and it works wonderfully on end grain, and so does my L-N shoulder plane with a bed of 18°. Perhaps this is so because resistance is indeed determined solely by the attack angle and not by the sharpening angle per se.
2. This is not about block planes, which, of course, also happen to be bevel-up. It is about BU smoothing planes and, to a lesser extent BU jack planes. Incidentally, I suspect one reason for the popularity of 12°-bed block planes over 20°-bed models is that the former are more compact and thus easier to manipulate with one hand.
3. This is not just a theoretical discussion. BU planes with 20-22° beds have been designed and are available from distinguished planemakers. Take a look at Karl Holtey's #98 Smoother. Philip Marcou offers bevel-up smoothing and jack planes with 15° and 20° bed angles. [Drool, drool . . .] Though not it's intended to be used as a smoothing plane, I've experimented with setting up my L-N #9 (20° bed) as a high-attack smoother. It works. 
So, what's the point of these four posts? It is simply this: a good addition to the Lee Valley and Lie-Nielsen product lines would be, at the least, the option of a bevel-up smoothing plane with a 20-22° bed. (22° would suit me just fine.)