• Saturday, May 28th, 2022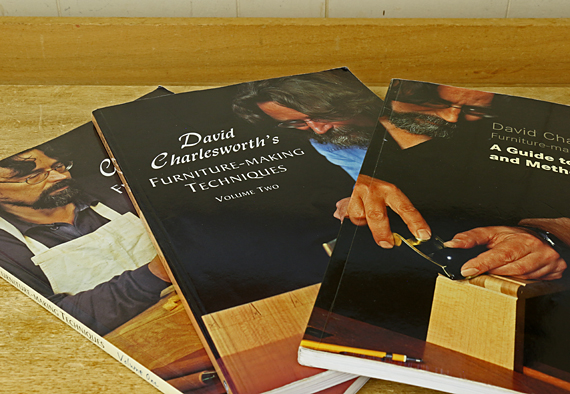 David Charlesworth passed away on May 22. There is an announcement on his website.
Though I never met David, I learned a great deal from his three books and many videos. The books, now out of print, are compilations of wonderful articles that he wrote for Furniture and Cabinetmaking magazine. 
To honor the memory of this great teacher, I want to tell you the main thing, so valuable, that I learned from him, which goes beyond the many specific skills he presented. It was his acutely thoughtful, insightful approach to woodworking. He showed how things could be done with direction and precision.
David stopped the brain clutter and calmly focused on what was really going on with a plane blade, a joint, or a construction process. With his friendly, humble bearing, evident in writing and videos, he inspired us to do the same.
Focus, think it through, and try – you can do it. Plan. Create with calm energy and at the same time, stay open to new skills and methods.
For me, and for so many others, these were his gifts. Thank you, David Charlesworth. Rest in peace.