• Monday, September 30th, 2019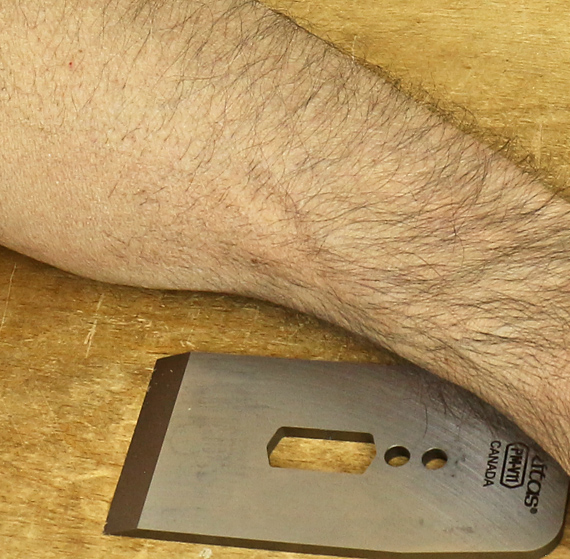 Knife Grinders is one very serious bunch of sharpening experts. Located in New South Wales, Down Under, their website is full of interesting information. What particularly caught my interest is their detailed list of sharpening tests that can be done with simple equipment, notably hair. 
I recently posted about the sharpness tests that I use, but these guys have refined things to an ethereal level. Caution here, it bears repeating: the only fully meaningful tests of a sharpened edge are its performance and endurance in its assigned task. We also must consider appropriate edge geometry and endurance.
But check out the Knife Grinder's list. I like the arm hair shaving gradations on page 1. The hanging hair tests (pages 4-5) are intense.
Maybe you think this is fetishizing sharpening beyond practical woodworking. OK, maybe it is, but it is nice to know that there are convenient, fairly standardized ways to test how your sharpening procedures are performing. To get scientific, one could get a BESS tester from Edge On Up.
You probably have your own sharpness tests but I suggest taking a look at that list. It's pretty cool.