• Saturday, September 28th, 2019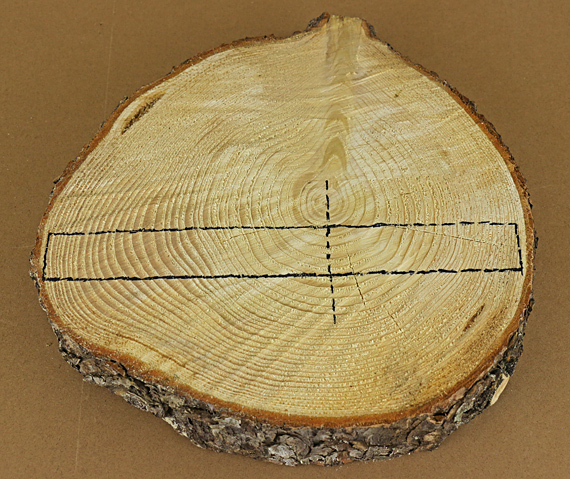 Being a woodworker, and thus appropriately obsessed with wood in all its variety, I could not resist grabbing a sample slice of a mildly leaning hemlock tree that was recently taken down on my property.
On the left side of the slice, which was the underside of the leaning tree, note the darker, wider latewood in the enlarged growth rings. That is "reaction wood," specifically called "compression wood" in softwood species.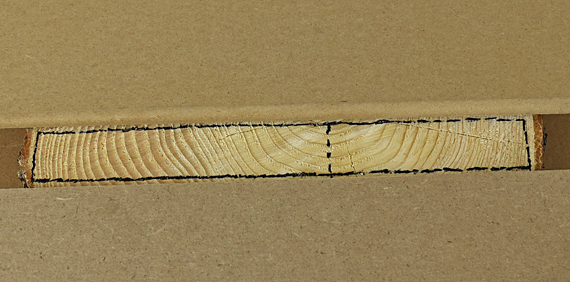 How does this relate to shopping for wood? A board with end grain as outlined in the photo would show signs of trouble:
The deduced location of the pith is off-center even with an equal number of annual rings on each side of it.  
The width of the annual rings is asymmetric on opposite sides of the pith.
The wide annual rings contain that odd looking latewood. This will probably also be noticeable on the face of the board.
The compression wood is abnormally brittle and weak. It also shrinks a lot along its length, whereas normal wood has essentially no such shrinkage. This can result in splits, crooks, and finishing problems. This is a board that you do not want.
These boards are definitely out there lurking in stacks of softwood lumber (hardwoods have their version of reaction wood known as "tension wood") and they're just waiting to give you trouble. Leave them behind.