• Monday, January 21st, 2019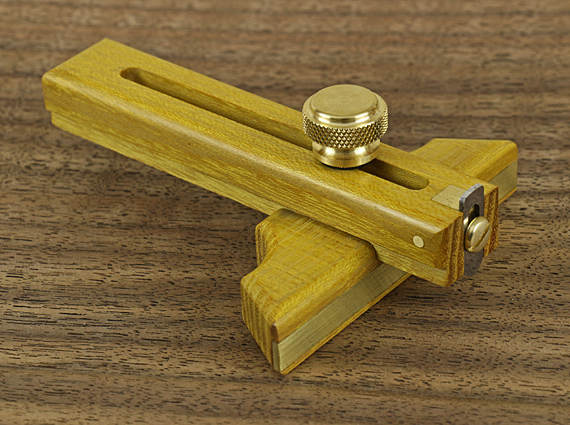 I don't know why it took me so long to get one of these. It's one of those "Ahhh" tools – a favorite as soon as you handle and use it. 

The Hamilton gauge (this is the 4″ model) fits wonderfully in the hand. The grip affords excellent control to keep the fence tight to edge of the work piece, to regulate the depth of cut, and to start and stop the cut.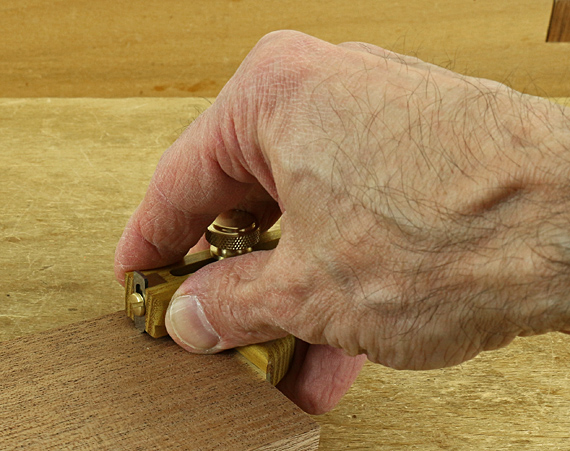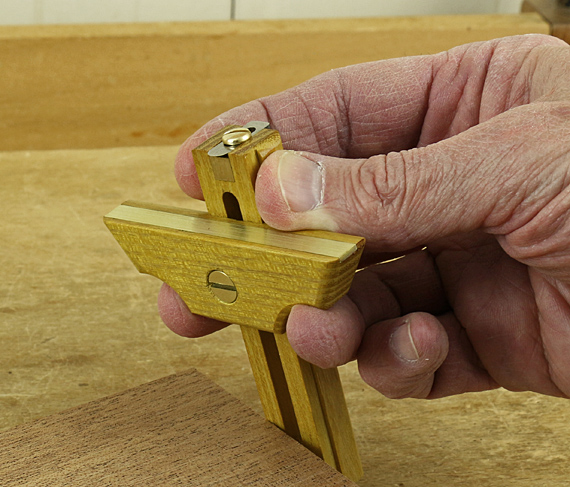 A key feature of this gauge is the fingernail-shaped blade. As you would expect, it cuts cleanly across the grain, but it is also fully effective along the grain where it does not tend to deviate by following the grain of the wood.
The blade is at the end of the stem so you can easily see what you're doing, an arrangement that I much prefer. It is secured by a machine screw that threads into a tapped brass block, and can be installed with the bevel facing in or out, so you can always keep the bevel in the waste wood when marking.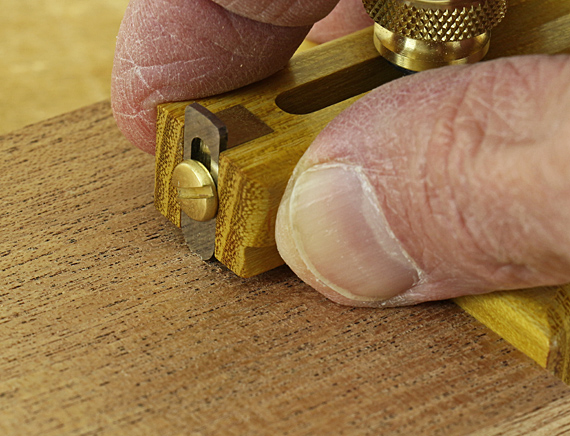 The stem of the gauge travels in a snug dovetail slot, which allows for one-handed adjustments. A nicely knurled brass knob easily secures the setting.
The fit and finish of the Hamilton gauge are magnificent. This is one of those great-looking, great-working tools that is inspiring to have in the shop. Jeff Hamilton also makes this type of gauge in a 6″ model, plus larger traditionally styled gauges, and a panel gauge, all in a variety of woods. I like mine in osage orange.
I wrote a series of posts about gauges a couple of years ago. I've somewhat revised my gauge set since then. The Hamilton gauge, which I prefer to the Titemark, is now among my favorites along with the Marples mortise gauge and the Japanese cutting gauge.
This review is unsolicited and uncompensated. I love goods tools and, equally, detest poor ones, and I want readers to know of the former and avoid the latter.