• Thursday, November 22nd, 2018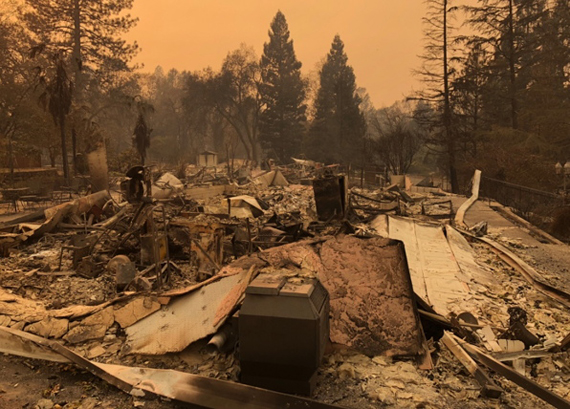 At his Evenfall Studios in Paradise, California, Rob Hanson had been producing top quality shooting boards, jigs, and shop fixtures for the past ten years. Rob is a craftsman, a businessman and a builder, and yet almost unimaginable destruction has entered his life. On November 8, his home and shop, 35 years in the making, were devastated by wildfire. The photo above is what is left of his home and shop.
Rob has written accounts: leading up to the destruction, the aftermath, and how it is.
Rob and his wife Kristy could really use your help. Dear Heartwood readers, please consider, on this Thanksgiving Day, helping them through this tough time by contributing via GoFundMe or Paypal. Every little bit will help in body and spirit.
Let us all be grateful that we can build, and that we can also help others to build, and as life sometimes requires, rebuild.
Thank you.