• Sunday, November 29th, 2015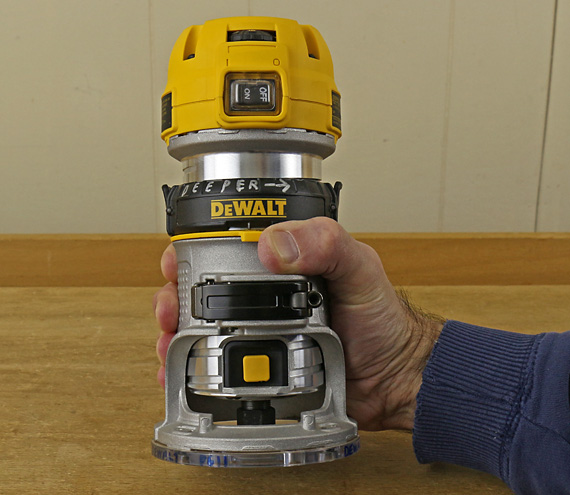 Here is a palpable way to look at power tool safety.
This occurred to me as I was holding in my hand the DeWalt DWP611 compact router. It is so easy to wield this little machine with one hand – it's easier to grip than a youth-size football – that I sensed a bit of over-confidence sneaking in as I was preparing to put it to the wood.
This little beast, however, has a tail that plugs into an electrical outlet, so it can generate 1.25 HP. Question: are you more powerful than a horse?
Moving over to the table saw, here's another question. The tip speed of a 10″ blade at 3450 RPM is 103 MPH. Think about kickback. Are you faster than that?
There is no way the woodworker is strong or fast enough to beat an out-of-control power tool. Therefore, the operation to be performed must be fully controlled and fully predictable. There is no room for doubt or hoping. You must know what is going to happen before it happens.
It is difficult to over-emphasize: we ultimately must control our power tools with our brains. Knowledge, proper setup, patience, and alertness are absolute requirements.
Without them, we're just not good enough.