• Sunday, July 28th, 2013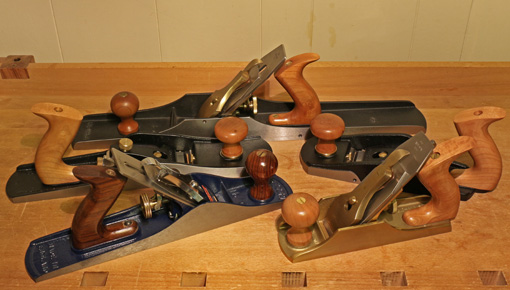 Heartwood blog readers, I will be teaching classes starting this September at the new Woodcraft in Walpole, MA. The location is about 15 miles southeast of Boston, two miles north on Route 1 from Gillette Stadium, home of the New England Patriots and Revolution.
The first two classes I have scheduled are Fundamentals of Handplane Selection, Setup, and Use on Sunday, September 22, and How To Make and Use Mortise and Tenon Joinery on Saturday, November 2. Each starts at 10 AM and is five hours long.
I will present the topics in a clear, logical, at-the-workbench manner, much as topics are presented here on Heartwood. The classes will include demonstration, talking, and, of course, plenty of hands-on. If you have any questions regarding the class content, please email me or comment here on the blog.
Signup can be done by phone, email, or at the store. Please visit the site for details.
There are many classes available at this Woodcraft, which houses an exceptionally spacious, well-equipped teaching room. Topics include turning, finishing, sharpening, carving, veneering, power tools, guitar making, and classes for beginners.
If you are anywhere near the area, the store is a very worthwhile visit. It is gorgeous – huge and nicely laid out. Manager Jerry Klevas has thoughtfully assembled the inventory, and thus on a recent visit I was delighted to see tools and supplies that had been difficult to find elsewhere. The store also has a nice lumber selection including specialty woods.
For effective instruction, class sizes are small, so if you are interested, I suggest signing up very soon.