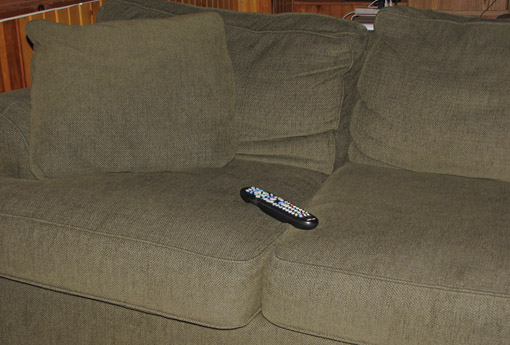 Myth: Woodworking is easy. If you simply follow [whatever clever procedure], you can do it quickly and it will come out perfect every time.
Reality: As with doing anything well, woodworking takes a lot of skill, few procedures go lickety-split, and there is a degree of uncertainty in making any piece.
Where is this myth promulgated? Look at several issues of most woodworking magazines: "made easy," "perfect every time," "quick, fast," and similar catch lines are rampant. TV and, of course, ads also seem to thrive on this approach. Perhaps this sells but it must discourage many woodworkers who find a different reality when they get into the shop.
Also, I wonder why, in conversation with fellow woodworkers, I more often hear how a particular technique is so easy and "no problem," than about the likely reality of uncertainty, trials, and mistakes that preceded such ease. I guess this is understandable since most people like to talk about their successes more than their failures. I'm sure I'm guilty of this here in the blog.
High quality woodworking requires artistry, imagination, engineering, knowledge, physical coordination, and patience. Building a piece involves many subtractive processes and without constant awareness, errors are prone to accumulate. Different woods require alterations in technique and often hold surprises. So, maybe it's just me, but I think woodworking is not easy.
As for "quick," sure, to get things done and to make money, work in any field has to move along efficiently. However, speed comes only after study and experience; without those, quick usually means poor results.
Perfect every time? Even if one employs highly systematic procedures, even with machinery, there is a host of gremlins poised to thwart perfection in woodworking. Among these is variability in the wood itself, tool sharpness, and tool calibration. Excellence certainly is an achievable goal, but perfection is not a realistic expectation to hold out to students of woodworking – and we're all students.
I learn more from the hype-free literature and discussions that are out there, where I can appreciate the difficulties as well as the successes of woodworking. That's the real stuff that makes for happy woodworking.