• Monday, January 23rd, 2023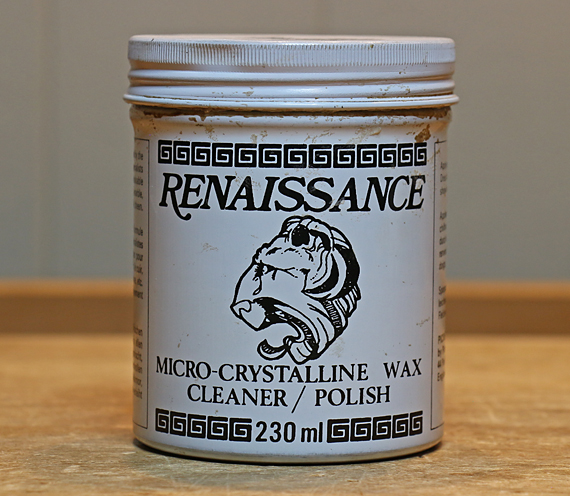 Adding paste wax over a shellac finish as described in Part 1 of this series makes for my favorite finish of all – when used in the right circumstances, of course. Wax also is a nice addition after satin wipe-on poly or satin water based finishes.
Wax produces a beautiful luster and smooth feel. It does not, however, add significant protection for the wood. I would not use it on a tabletop. I actually wonder why I do not use it more often just on the outside of pieces such as a gently used cabinet or box. I guess I'm about satisfied with the appearance after, say, a gel varnish, and at that point in building maybe I'm getting lazy.
I have always used Renaissance microcrystalline wax based on Krenov's recommendation in The Fine Art of Cabinetmaking and I was reassured to read that it was Mark Schofield's favorite of the 21 brands he reviewed in Fine Woodworking magazine #255 (July/August 2016, pp. 54-57). He found it easiest to apply, buffing was no problem, and it gave a medium sheen.
I apply it sparingly with a soft cloth and spread it in any convenient motion. Renaissance dries quickly so there is very little waiting to then buff off all the excess with a clean cotton cloth and produce that nice luster. Just like using Turtle Wax on dad's car long ago, it is easy to apply too much wax or let it dry too long and thus create unnecessary work for yourself.
Here I will mention a few other products that have worked well for me though I cannot offer comparative assessments. For mildly exposed outdoor work where UV protection is needed, I have had good luck so far with Epifanes Rapidclear varnish. It applies and flows out well.   
Once in a long while, I want black wood, just plain black, as a contrast trim element. General Finishes oil-based black Gel Stain works and beats dealing with an expensive exotic like Gaboon ebony. As a pigment stain, it is more reliable in the long run than a dye stain.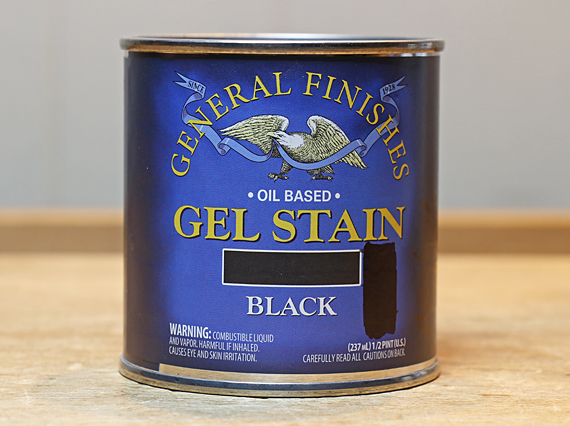 For a low-key finish on food utensils, Howard's Butcher Block Conditioner has done the job quick and easy.
This is the last installment of this seven part series. By the way, now you can surmise which finishes I do not like for my work, including almost all stains and thick film finishes including French polish.
The other aspect of finishing I do not like is the deliberate confusion and hype put forth by manufacturers, even some of those that make excellent products. Woodworking is rife with misleading nonsense from too many manufacturers of finishes and tools, which really exploits the long history and rich traditions of the craft.
My goal here is to provide you with directly usable, honest, accurate, and clear information "from the sawdust and shavings of my shop." I hope my efforts help your efforts in meaningful creativity.