• Thursday, June 30th, 2022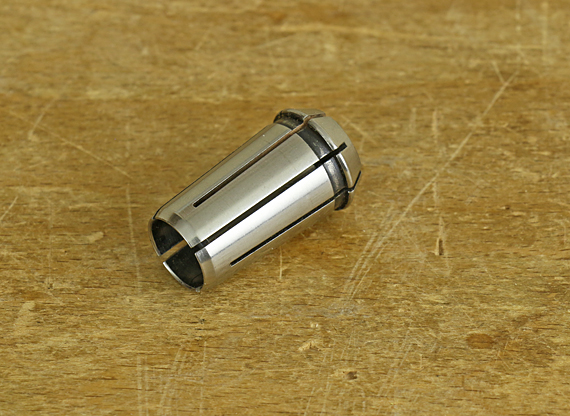 I often prefer solid carbide center-cutting upcut spiral end mills for router mortising, especially for 5/16″ mortise widths. They come in longer cutting lengths and longer overall lengths than comparable diameter spiral router bits, and they cut smoothly and cleanly. 
The cutting and shank diameters are the same for end mills. This is especially an issue for 5/16″ bits. I do not like to use router collet bushings to reduce the collet diameter. The inserts are not as flexible as a high quality collet itself and so I think they do not grip the bit as reliably as the regular collet alone. A slipping bit is a bad day, so I do not want to place my trust in the bushing set up if I don't have to. 
That said, for what it's worth, I think the best bushings, if that's what you want to use, are from Infinity Tools, pictured below. I do not like versions with fewer slots because they do not seem to be as flexible.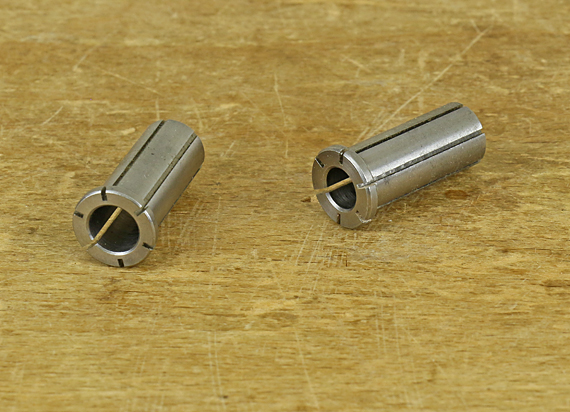 DeWalt (for my old Elu, which is essentially the same as the current DW625) and Bosch (for my 1617EVS) do not make dedicated 5/16″ collets, as far as I know.
There is, however, an ideal solution available! Elaire Corporation makes a wide range of router collets diameters for many routers, including DeWalt and Bosch. These are made in Ohio, and the specs and quality meet or exceed the OEM parts, in my experience. 
Check out their selection here. Prices are reasonable. 
Problem solved. Go mortise.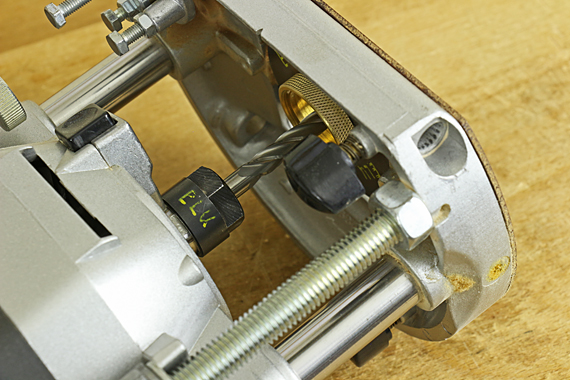 [Usual disclaimer: This review is unsolicited and uncompensated. I have no proprietary interest in Elaire.]