• Thursday, January 29th, 2009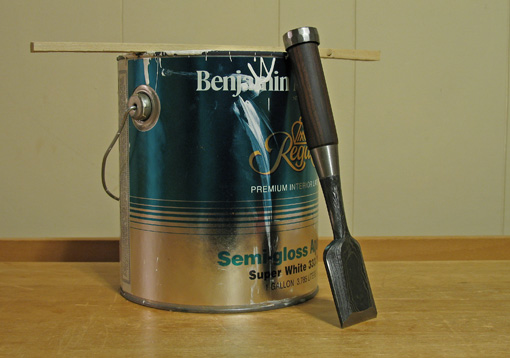 I spent an enjoyable few hours last week at the Museum of Fine Arts in Boston. Viewing thousands of years of exciting art is a great way for a woodworker, or any creative person, to exercise and sharpen the aesthetic sense. I imagine at least one or two motifs drifted into my brain, unbeknownst to me, as silent seeds to later germinate into a project idea. A bargain for a bit of lost shop time.
Though I do not make period furniture, it was inspiring to behold pieces by Seymour, Townsend, and their contemporaries. From the other side of the world, the MFA has a fabulous collection of old Chinese furniture, displayed in a beautiful, peaceful setting that is hard to leave. Woodworkers will particularly enjoy the permanent "Please Be Seated" program which consists of chairs and benches by modern masters distributed throughout the museum on which visitors are welcome to park their carcasses. Go ahead, have a seat on a Sam Maloof bench!
I could not avoid some perplexity as I stood in the 19th – 20th century American section where a Maloof chair and a Wendell Castle music stand sit peacefully below a Jackson Pollock piece of art hanging on the wall, his "Number 10, 1949". Well, I suppose I should not criticize what I don't understand, but I do know what I like. I guess if the chair had only three legs, rendering it functionally useless, and it made you wince, then it would be far more valuable as art. I don't know, maybe I'm too hung up on beauty. I'm glad I'm a woodworker.
Visual high art often seems excessively marketed, valued, and analyzed. Contemporary fine woodworking, on the other hand, seems to suffer from a general lack of understanding and appreciation by a large portion of society, and is consequently usually undervalued.
There, I've done it, opened a whole can of worms.