• Thursday, September 19th, 2013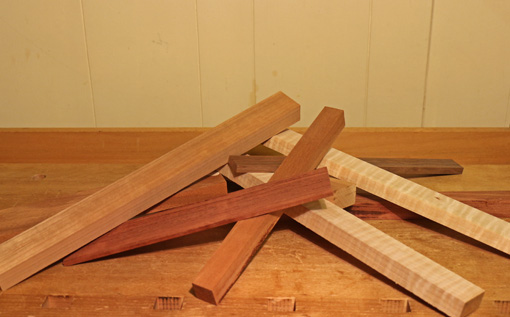 The previous post discussed the creative destruction that I optimistically think contributed to my development as a woodworker. Thus, probably slower and with more angst than necessary, I think I've learned a few things worth sharing. Surely, readers, you have many points to add, but here are some key factors that come to mind that I believe contribute to a successful woodworking project, which, for me, is one that brings the "quiet joy" of which Krenov spoke.
Plot a smart order of construction steps. Don't back yourself into corners that make succeeding steps more difficult than they need be. Think and think ahead.
Recognize appropriate tolerances in stock preparation, joinery, tool tuning, and so forth. Know where you must be very close and where you have some room. We all recognize the damage caused by sloppiness, but compulsive attempts at unnecessary perfection waste energy when building.
Know where the critical junctures are in the process. Some steps are make-or-break, so bear down on these.
Likewise, be cognizant of the major pitfalls. Usually, they are apparent only if you stop and think.
When possible, work in a self-correcting manner. For example, it is often a waste of time trying to get two surfaces to meet right off, and easier to plane small excesses flush as a final step.
There are many small touches that cannot be shown in the shop drawing, such as how ends and edges are softened. These decisions properly come along as the work progresses, but they must be consistent with your style and the design concept, and so you must maintain aesthetic awareness as you build.
Choose finishes as part of the design, not as an afterthought when the piece is assembled. Experiment on scrap to find a finish that supports the design concept.
It is nice to challenge yourself, but not to the point where you cannot maintain reasonable composure as you build. That's no fun, and the piece will probably show it!
In marked contrast to the disappointment that can sometimes come from trying to make fine things, it can be exhilarating to work in control, in the flow, and in the moment, making something that you dearly want to be.
Here are best wishes as you pursue your path to the joy of woodworking.