• Monday, September 28th, 2020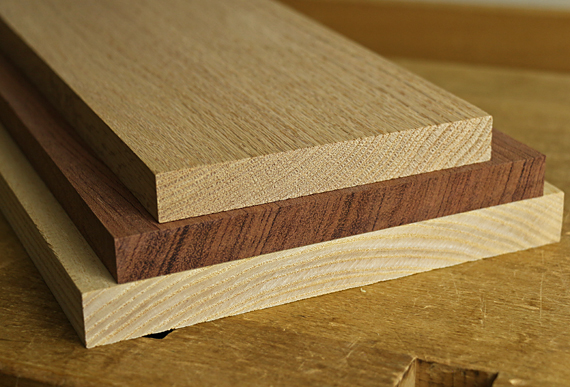 Disclaimer: Or what they do tell you but you might not notice.
Unless you get really good at understanding wood, you cannot be a really good woodworker.
A chef without a deep appreciation for the ingredients will always be at a loss for making outstanding food. You're a woodworker. You make useful, beautiful things. Wood is your medium. It offers the infinite variability of the biological world, which gives it profound potential in your hands. 
Read the books. Start with Understanding Wood, by the late Bruce Hoadley, and Wood, by Eric Meier. Use the Wood Handbook produced by the U.S. Forest Products Laboratory for reference. Here are some resources.
Observe wood "in the wild" in furniture everywhere. Develop a discriminating eye and taste. See how wood ages. To develop a healthy obsession would not be overdoing it. 
Most of all, get lots of different wood in your shop and mess around with it. See how different species and different boards react to planing, joinery, being four-squared, finishing, and so forth. Understand grain and figure, and how to make the best structural and aesthetic use of them. Be aware of the options in manufactured boards – that's wood too. 
"But Rob", you say, "Chill out, I just want to make nice bookcases and house stuff in plain old pine that I pick up at the home center. I don't need curly maple." OK, great, good work, but which boards do you select? All flatsawn, or should you search through the stack for some rift or quartered stock? What is the moisture content of the wood in the store, and what will happen later? Why is the pine you bought this time acting differently from the stuff you bought last time at the same store?
Bottom line: you must know wood and know it really well. 
The next time you look at a project article in one of the magazines, the wood will probably get passing mention at most. Most woodworking publications, unless specifically on the topic of wood, discuss little about it. But if you want to build something and make it good, think carefully about the wood. Use your knowledge, search widely if necessary, buy carefully, and think it through. 
A corollary of this imperative is that what works structurally and aesthetically in one wood may not work in another. The wood selection should be integrated into the design and construction plan. The hands-on techniques employed will differ depending on the wood. Except for the design itself, wood selection is the most important stage of a project. 
One more thing: wood can and will disappoint you – sometimes, but more than you might expect. Maybe it turns out to have weird defects, it dresses too thin, or it just doesn't look like you thought it would next to that other wood, and on and on. 
Don't just buy more, learn more.
So, yea, get your tools, your shop, your designs, your joinery skills, and even your super-sharp edges, but it cannot be overemphasized: don't forget to get really good with the wood, and always continue discovering more about it.