• Wednesday, March 12th, 2014
A project idea has taken hold, a concept has developed, and maybe you even have scale drawings. This could come to fruition but your jointer isn't wide enough or your bandsaw isn't tall enough. Or the boards you found for the project aren't quite consistent in color and figure. Or your shop isn't big enough, or you don't have a real shop at all. And you really don't have the time anyway.
It's always something.
Always, because making real things is done in the real world with all its unsavory limitations. The wood is never quite right. There is always one more tool that would probably make the work a breeze. A wide belt sander? Sure, that will solve everything. Everything, that is, until the next limitation comes along.
Make it anyway. It won't be perfect or just the way you want it, but it will be. Until then, it is nothing.
Let's take an example from music history. What do you do if you are an organist renowned throughout Europe, later to be recognized as one of the greatest composers in history, you basically get canned from your job and move to a place where you have no access to an organ? It must have been like a woodworker with no planes! Well, I guess if you are Johann Sebastian Bach, you deal with the limitations and use the resources available to you to make stuff like this: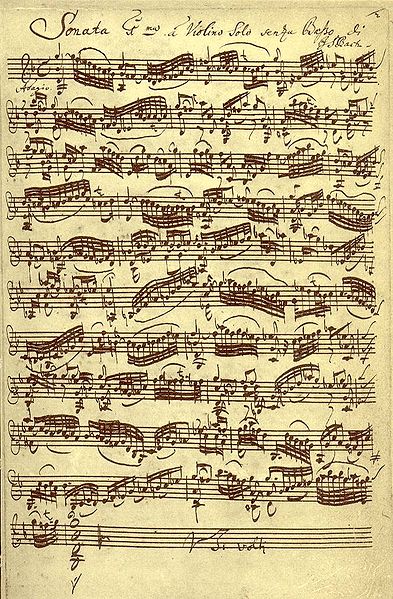 Nearly 300 years later, the lack of a right hand does not stop Adrian Anantawan from playing these works. [The sample heard in most of the clip is from Partita #3 in E for solo violin, 3rd movement.]
So, what then, when the work is done? If the piece is the product of a sincere effort, it becomes its own point of reference, freed from the maker's expectations, limitations, and nervous influence. Never perfect, but excellent, good, or just fair, it is nonetheless now on its own.
It is too late for substantive changes. This is just as well, because now everything hopefully seems right unto itself, at whatever level the work was done, including the imperfections and doubts, almost as if it was meant to be that way.
Deal with limitations, do the best you can, and accept the result for what it is. Make something.
It's always something – until the thing is.