• Saturday, December 31st, 2011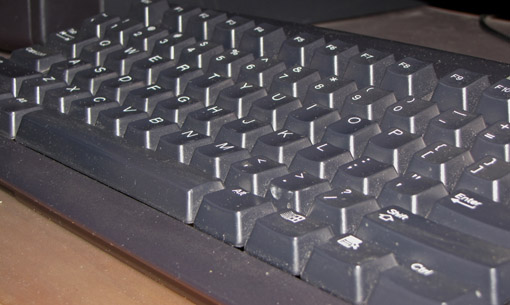 This installment includes questions from readers about the Shelix cutterhead, choosing a plane for shooting, and building a set of tools and skills. Also, several readers have noticed and asked about the tool cabinet in my shop.
I've been looking at the Byrd Shelix and can't decide if I should get it for my 8″ jointer or my DW735 13″ planer. I can't afford it for both.
The Shelix for the planer is the better option for almost all shops. Here's why. The main purpose of the jointer is to produce a flat surface and an edge square to it. It does not really need to produce very good surface quality on the face of the board. The jointed face, even if it has tearout and missed areas, will register on the planer bed as the Shelix makes opposite face flat and parallel with excellent surface quality. Once that is done, the board is flipped over and the jointed face is cleaned up with the Shelix.
Tearout is rarely a significant problem when jointing the edge of the board. Even if there are some defects, they should disappear when the edge is handplaned, such as for an edge joint. Jointer defects can also be ripped away on the table saw after you have ripped the second edge parallel.
A segmented cutterhead is not a bad idea for a jointer, but the point is that it is far more valuable on a thickness planer.
By the way, hand planing to flatten the first face of a board too wide for your jointer is not so hard once it is realized that you do not need a perfect surface. You just need a hit-or-miss surface, however ugly, that registers on the planer bed without rocking. Then do the flip procedure as described above.
I recently bought Tico's shooting board (the Super Chute 2.0). I didn't want to buy a dedicated plane for shooting and thought a low-angle #5 would be a good choice. I also have a #4, #7, and a block plane.
A LA #5 would work very well and I think would be the best choice of the planes you have. For a plane for shooting, you want a lot of concentrated mass and a thick bevel-up blade which is supported close to its cutting edge. A #7 BU plane has more mass but may get a bit awkward on a shooting board of that size. A 6″ block plane is too small and light. Even the #4 is too light.
A dedicated heavy miter plane is the best choice if you can afford it, such as the Lie-Nielsen #9, which I use with the "hot dog" handle, or the new beast #51. However, even a bevel-down jack or jointer can be used successfully. Most important, use a very sharp blade. Add shooting to your repertoire and watch your capabilities grow.
A woodworker building his set of tools and skills asks: I'd like to add a new tool to my small collection of chisels, saw, marking gauge, and squares. You suggest buying a jack plane first but I already own a #5 and a small power thickness planer. Should I buy a second plane or a pair of rip and crosscut saws. Also, can you recommend a book for learning the basics of woodworking?
Because the jack plane is so versatile, I suggest that you not buy another plane for your next tool. More planes can come later. Instead, you would probably benefit most from buying saws for joinery. If your next project is a table, using mortise and tenon joinery, get a ripcut tenon saw for the cheeks and a crosscut carcase saw for the shoulders. If your next project is a box, get a ripcut dovetail saw to cut the dovetails and a coping saw to remove most of the waste.
Of course, you will need saws to prepare the stock. You will also need gauges, chisels, and so forth. Do not try to accumulate all the tools at once. It is better to choose a type of project that you would like to build now – stick and board construction such as tables, or case construction such as boxes or chests – and get the tools for that. In time, you will acquire more tools. Buy the best you can afford. It can be very frustrating to outgrow cheaper tools as your skills improve. It is much better to have fewer excellent tools than lots of cheap tools.
Start with manageable projects. A small, simply designed project that is well executed will be more satisfying and more instructive than getting overwhelmed with a project that gets out of control.
I suggest Peter Korn's book, Woodworking Basics, as a very good place to start.
Regarding my tool cabinet, I will soon post about that. I've been using it for 25 years, and, though there are a few things about the dimensions that I would make different, the basic design has served me well.
Dear readers, I thank you for reading and for your questions. May 2012 bring you many happy hours in the shop!
Rob