• Sunday, March 24th, 2019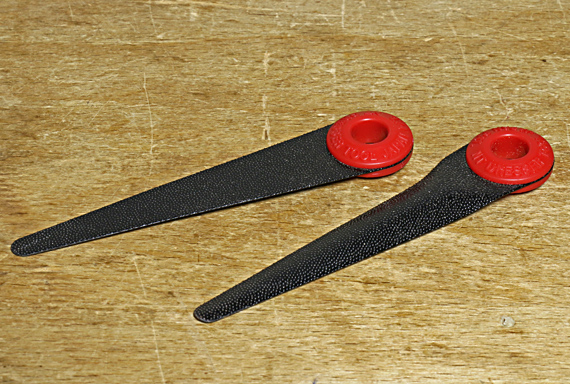 Here are a couple of handy little tools that might get overlooked. More important, they call to mind a similar shop-made necessity. 
I got these NT Dresser mini rasps from Lee Valley, who call them "Japanese finger files," as a last minute add-on to an order. No regrets though, because over the past year I have found them very helpful for finishing off details.
Made of stainless steel and only .023″ thick including the grit, they can get into very narrow recesses. Yet they are stiff enough, when backed up as needed with a finger, to apply adequate cutting pressure and to preserve crisp details. Below, I am holding the half-round mini rasp, which is, of course, stiffer than the flat one.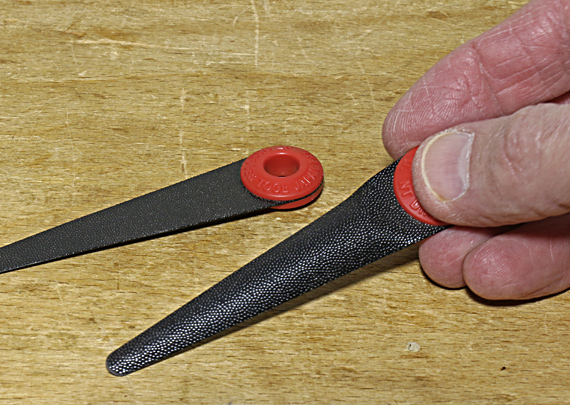 The "grit" is composed of tiny rough, tough knobs on the steel plate. Unlike conventional detail rasps, the NT Dressers cut in any direction so they can work in some places that those other tools cannot. I easily clear them of wood dust with the same stiff hog bristle brush that I use on regular rasps.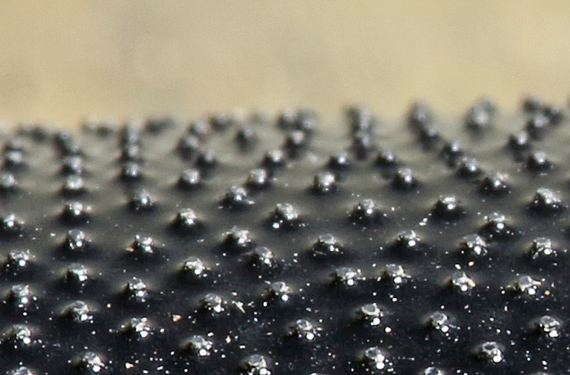 The "medium" grit sold by Lee Valley is actually quite fine. The tool feels about like 220-grit sandpaper but leaves a surface more like 320-grit sandpaper. These are not aggressive tools; they are for details.
NT Cutter (Japan) makes these in different shapes and grits, along with a line of larger tools.
I've always kept a set of these little shop-made sanding sticks, pictured below, for use in countless detail and touch-up situations. They are probably not in any book's list of important woodworking tools but I consider them shop necessities. They're just PSA sandpaper (or glued-on regular sandpaper) on a squared-off tongue depressor or similar sliver of wood. The NT Dresser tools are more nimble though, which makes them a good complement to the old standbys.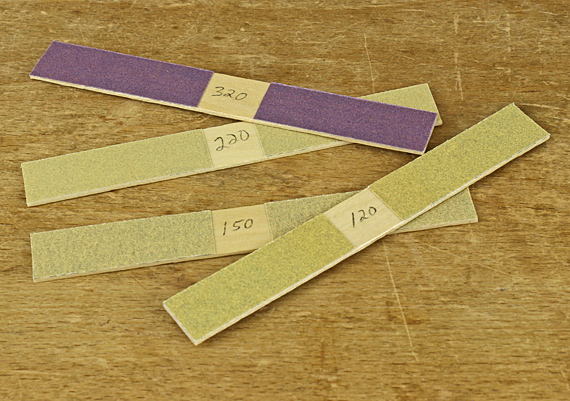 Made or bought, sometimes these humble little tools are just what you need.