• Sunday, July 31st, 2016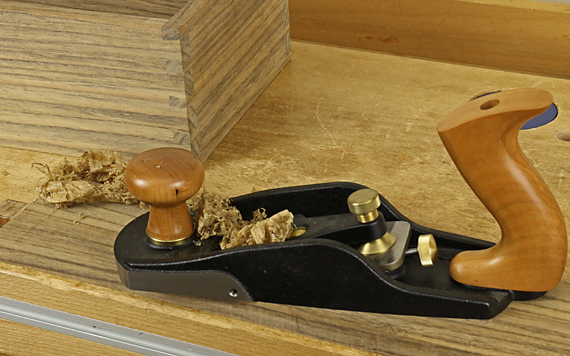 I was listening to a Pandora station in the shop today and it got me to thinking.
Pandora is a wonderful music app that characterizes each song or track of recorded music using "hundreds of musical details . . . melody, harmony, instrumentation, rhythm, vocals, lyrics . . . and more" based on the analyses of Pandora's team of expert musicians.
With this information, Pandora plays songs that it figures you will like based on "stations" that you set up. The play lists of your stations get refined as you tell Pandora more of your preferences via your continuing "like" and "don't like" inputs, which the app remembers.
Among my stations (Motown, SRV, etc.), one of my favorites during exacting hand tool work is solo classical guitar music. I've guided that station to play lots of J. S. Bach's unaccompanied violin, cello, and lute music transcribed for guitar. Having just given a thumbs-up to a few tracks of Bach, Pandora then presented some similar sounding tracks, which made perfect sense based on the music's objectified elements.
But I thought the tracks, analyzed to be similar to Bach, were pretty crappy. Yet Pandora's system is very sophisticated and this is no knock on Pandora; I highly recommend it.
Thinking theoretically, if you took every detail of Bach's music, every element, every nuance, everything, well, then I suppose you would have Bach – and nothing else. But wait; Bach already did that, as only he could. That's why his name is on the music.
OK, you've stayed with me this far but "Rob," you say, "what the heck does this have to do with woodworking?"
The things you make are not defined by how well you fit dovetails, or how nice your well-tuned planes produce surfaces, or even the woods you choose. Your pieces are not fully definable by style, even your style. Each piece you make is ultimately definable only by itself – all of it, and all of it together, as it exists. Just like the music, there are limits to how much you can characterize or analyze it before you essentially reconstruct it.
That's the word: construct. You do that when you design and build something. Just like the music tracks, it has innumerable characteristics but cannot be truly described except by the whole of it – what you built.
How grateful we should be, to make something – and sign it.