• Wednesday, January 30th, 2013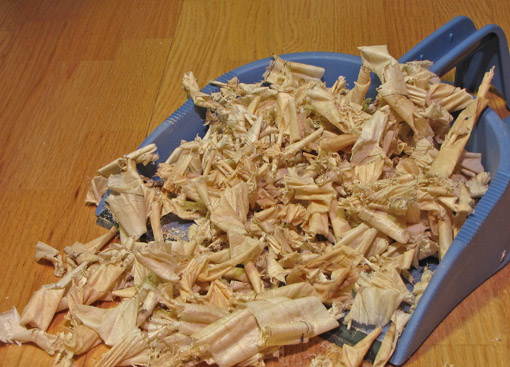 In a recent post on the Fine Woodworking website, FW Senior Editor Matt Kenney questioned if employing jigs and shortcuts to achieve excellent results constitutes "cheating" at woodworking. His emphatic answer is that the result, not the method, is what matters. He encourages each woodworker to unapologetically find the methods that work best for him to produce the furniture of his desire.
By and large, I agree with Matt. Judging from the numerous comments on the post, this question concerns many woodworkers.
But it got me thinking, is there cheating  of another sort in woodworking? I believe the answer is yes, there is.
Cheating in woodworking is pretending that what you made is better than you know it to be, or that it meets your standard when you know it really does not.
Honest craftsmanship, at whatever level, is a result consistent with an intention. It is not necessarily a precisely realized prediction of each procedure, or of each element of the design, but at least the concept, the core idea, of the piece should be successfully expressed. That, after all, was your purpose in building it.
Now, there is always some unpredictability, and thus risk, involved in craftwork because until the piece is completed, its full impact cannot be felt. In other words, despite all of a craftsman's designing and workmanship, he never can fully grasp what he has gotten himself into until the piece is done and stands there before him.
You may have chosen to make a simple functional bookcase or a high-class cabinet. The piece may have involved a novel design that you were not sure would "work," or may have pushed the limits of your skills.
In all cases, there is a reckoning that comes when the work is done.
Is the piece within the range of what you intended? Has your concept – your core idea – been expressed? If so, was it a good idea in the first place? And the workmanship: is it of such level to carry that expression? Put simply, did you make what you really wanted to?
I know if I did or did not. It's not an absolute judgment, but there surely is a discernible threshold – an overall truth about the piece. Cheating in woodworking would be to kid myself about that.
Fortunately, there is no need to cheat. Just get a pencil, more wood, and sharpen your tools, including the one on your shoulders, and get back to work.