• Friday, August 20th, 2010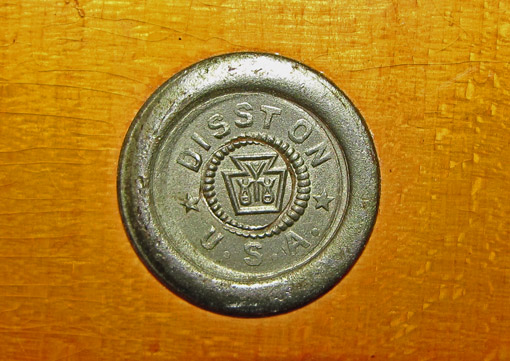 My long journey around the world of saws has come full circle.
In my youth, I enjoyed basic woodworking with low quality, dull handsaws thinking power tools must be better. I wondered if any serious work was done with hand tools, and, at 15 years of age, bought a jigsaw from Sears. Later, while learning more skills, especially joinery, I was experimenting and struggling with poor quality Western saws, especially backsaws, and inexpensive Japanese saws.
I recognized that the Japanese woodworking culture, unlike most of the West's, had retained without interruption its support of the production of high quality woodworking hand tools by small-scale makers. My choices in the 1980s consisted mostly of Japanese saws which I had learned to use well and which intrigued me, vintage Western saws which I did not feel ready to research and rehabilitate, some European middling quality saws, and Tage Frid's good old Danish bow saw.
Look at what is available today. We are so fortunate! There are Wenzloff, Lie-Nielsen, Gramercy, Bad Axe, Adria, Eccentric, Medallion, and others making saws that are surely at least the equals of historical Western saws. Furthermore, there are now many sources for wonderful quality handmade Japanese tools while technology has given us remarkable quality machine-made Japanese saws.
Ironically, it was the recent addition of a good old American Disston that was the last step to reach a feeling of ease with my eclectic bunch of saws.
My aim in these posts has been to tell you why I use what I do in the hope that this can help you find your own way around the world of saws. I will certainly continue to explore, and I hope your saw explorations are enjoyable and productive.
Happy sawing.