• Wednesday, December 23rd, 2009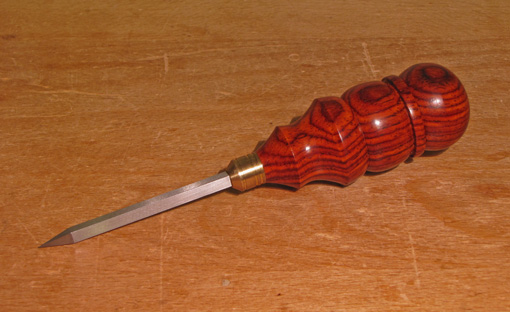 I imagine it is possible to do good woodworking with mediocre tools, but who would want to if better options are available? Yet, it would be a rare woodworker who enters the craft with a full set of tuned, high quality tools.
Trying to coax good performance from a fundamentally poor tool is futile. A chisel made of lousy steel or a table saw with a wobbly arbor will never work well. Stay away from these.
At another level there are tools that are OK. They usually get the job done, maybe without a struggle, though not often with ease. These tools are not likely to inspire confidence. A woodworker reaches for this kind of tool not with eagerness but for lack of something better. Practically, however, used with a bit of finesse, these tools may be good enough, or maybe they just allow us money left over to buy other tools or to eat. My drill press falls into this category. That's life, and so on.
Then there are the tools you really want, those that inspire confidence and are dependable. These are the shop players that you give the ball to in crunch time. While no one would reasonably contend that tools alone make the craftsman, these tools can help make you a better craftsman and are likely to extend your skill and range as a woodworker. Get them on your team.
The odd thing about all of this is that these thoughts gelled due to my recent experience with a very simple tool, a birdcage awl, also called a square blade awl. I had been using a widely available "OK" version without feeling particularly deprived. Then, at a recent Lie-Nielsen Hand Tool Event, I was demonstrating at a bench next to Bob Zajicek and his array of Czeck Edge tools. I knew it was only a matter of time – I picked up one of his awls, tried it out, and . . . so that's how the song should be sung! I could feel how this type of tool should really work. The handle is more than beautiful; it facilitates placing, pressing, and twisting the tool. The precisely formed edges of the blade do the actual cutting and allow it to fly into the wood.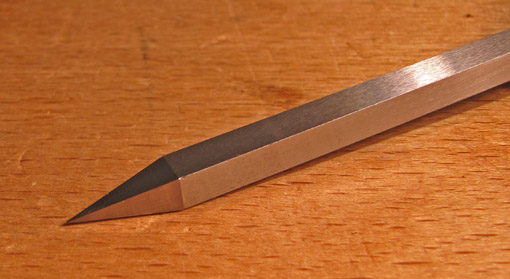 So I bought it, and back home in the shop it is becoming a go-to tool for a variety of tasks including marking and starting holes, boring small holes, and other marking tasks. An excellent tool!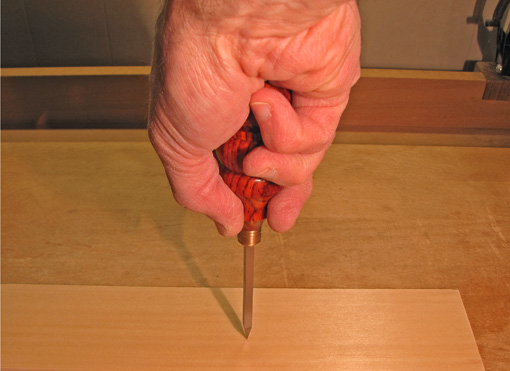 [As with other tool reviews on this blog, this is unsolicited and unpaid.]