• Sunday, October 20th, 2019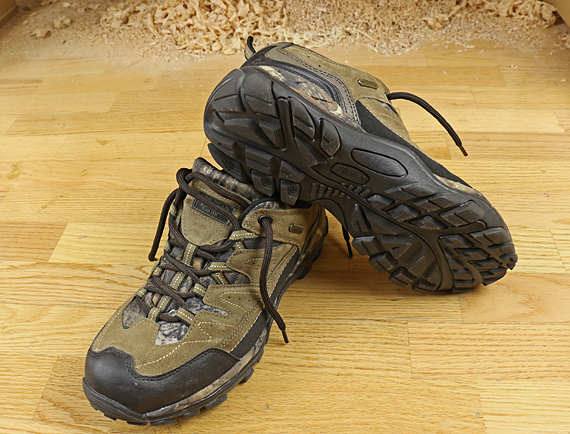 Have you given much consideration to your footwear in the shop?
The power input and the control of your tools originate from your stance. If it's not well placed and reliable, your performance will suffer. You will also fatigue sooner.
Dependable footing is also essential to safety, especially with machine work. There, you cannot afford to compromise.
Our shop floors are usually littered with sawdust and shavings even with a good dust collection system gathering most of the waste from machine work. No matter what type of floor is in your shop, these make it potentially slippery.
That said, sure, I've been known to get a few things done in my jammies and slippers in my home shop. But for serious work, I like low-cut hikers or at least trail-running shoes. Lately, my favorites are these sturdy Red Head Blue Ridge Low Hiking shoes from Bass Pro Shops. They have good support, wonderful grip, and a beefy toe cover. And the camo accents look kinda cool, don't ya think?
[I have no affiliation with Bass Pro.]