• Saturday, June 28th, 2014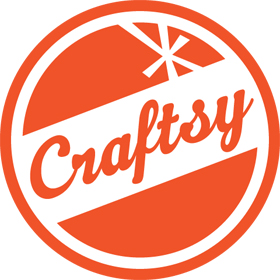 Heartwood readers, I invite you to check out Craftsy, an online craft instruction site that has recently added woodworking to its blog repertoire, with your devoted scribe as one of the authors. Craftsy offers hundreds of extensive videos on many crafts.
I have just completed a series of nine posts on the Craftsy woodworking blog on making the through dovetail joint. With more than 8,000 words and 74 photos, this is a down and dirty, at-the-bench tutorial that is about as in-depth as you will find written anywhere. I think novices as well as experienced craftsman will find beneficial direction and tips.
I will be regularly contributing to the Craftsy woodworking blog, along with several other woodworkers who consistently produce excellent reading, including two bloggers with whom you are surely familiar, Wilbur Pan and Mitch Roberson.
Heartwood will continue as it has since 2008. I again thank you for reading and very much appreciate your comments. I will continue to endeavor to provide worthwhile, real-deal content "from the shavings and sawdust of my shop." Meanwhile, take a look at Craftsy and consider adding it to your RSS feeds or bookmarks/favorites.
Rob