• Wednesday, September 10th, 2008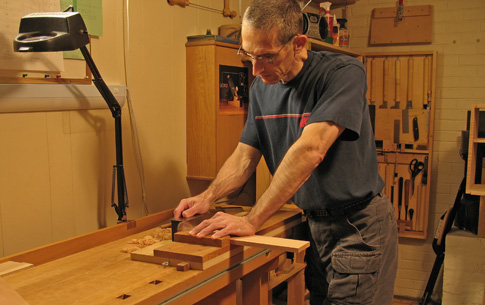 In this blog, I invite you to stop by my shop, look over my shoulder, hear what's on my mind, and, of course, offer your comments.
Working alongside another woodworker, you can observe his habits, and acquire useful skills by absorption as much as by explicit instruction. Over time, the craftsman shares his thinking, along with the meaning of his work.
For so many of us, woodworking is done mostly in isolation. Though today there is an abundance of formal learning materials, I believe we small-shop woodworkers have much to gain from visiting each other's shops, albeit in the virtual world.
Welcome to my shop.