• Wednesday, February 28th, 2018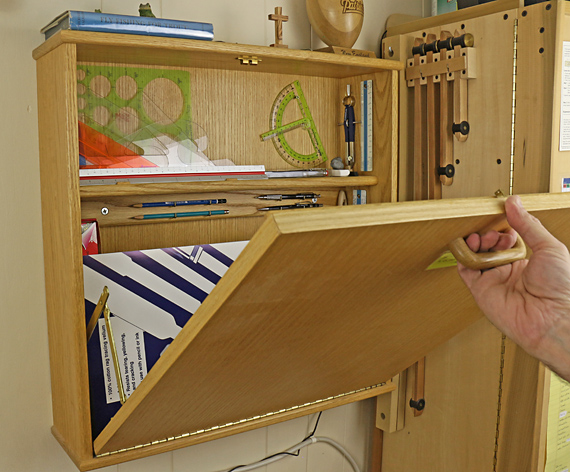 Groundbreaking furniture artist and craftsman Wendell Castle passed away last month at 85. Woodworkers are probably most familiar with his stacked-laminated wooden tables and chairs, but whether working in plastic, bronze, or wood, his immense design vocabulary produced so much for us to explore.
I do not possess design talent anywhere close to the same universe that this man had, and only some of his work actually appeals to me. The late Sam Maloof's description of himself as a "woodworker" resonates with me more. Nonetheless, I find Castle's outlook inspiring.
In an interview conducted by the late Neil Lamens, discussing his intense approach to design, I recall Castle saying something that stuck with me: "If you're always hitting the target, it's too close."
Wow. That says so much.
Creative design is not easy, nor should it be. It is not about making something new and different for the sake of "different," but rather it is trying hard to get out what you want to say and what you want to make – what you really, very much want to be there. This is true even for those of us who are more in tune with the subtle grace of James Krenov's work than the bold statements of Castle's work.
Moreover, Castle's thought is reassuring. If a design that seemed promising, and has even gone on to be refined and built, did not quite hit the mark I hoped for, I can take heart knowing that much has been gained in the attempt.
The work and inspiration of Wendell Castle will live long and wide.