• Thursday, July 04th, 2013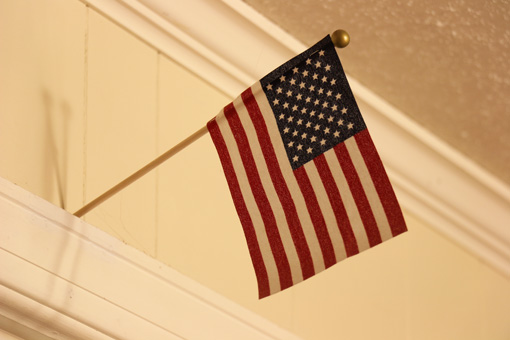 The American flag hangs at the top of my shop to remind me that creativity depends on freedom, which begets opportunity. And the best place for that is right here, supported by core American values. For this, I feel blessed.
May God bless America.
Happy woodworking.