• Thursday, April 30th, 2020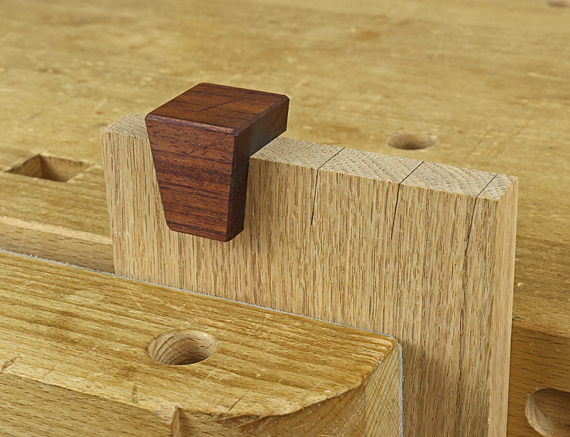 Make dovetail layout easier and speedier with these shop-made markers. I have been using them in my shop for many years. 
Unlike most commercially produced markers, they allow you to pencil the entire length of the line on the end grain and face grain with one positioning. This produces an accurate alignment of those two lines, which in turn helps you saw accurately. They work for tails-first woodworkers as well as pins-first iconoclasts.
The outside dimensions are 1 1/2″ tall, 1 3/8″ deep, and about 1 1/4″ wide. There is 1″ of length on the inside of each arm of the marker, which will accommodate almost all dovetailing for most woodworkers. 
They are easy to make in a variety of dedicated dovetail slopes. No more setting a sliding bevel.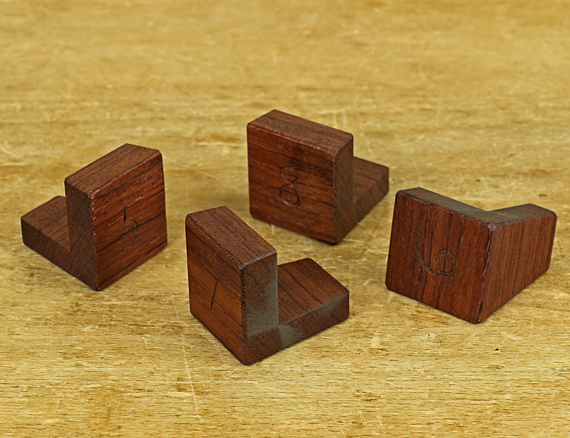 You can also use them to square the pin layout on the end grain (that you transferred from the tails) down the side of the pin board with a pencil to help guide your saw. 
Note that there is no "relief" at the inside corner of this marker. All the working edges are crisp. A relief at the inside corner, though present in many, if not most, commercial markers, is unnecessary and misguided. Come on, who has "saw whiskers" on the pieces they are about to dovetail? The relief causes a break in the pencil line at the corner of the work piece, thereby disturbing an important visual link for guiding the saw.
The construction method makes these markers as accurate as anything you can buy. And, of course, the cost to make them is negligible. 
I detailed their construction in an article in Popular Woodworking magazine, November 2009, issue #179, but now I will present show the simple process here on the Heartwood blog in the next post.