• Sunday, June 12th, 2016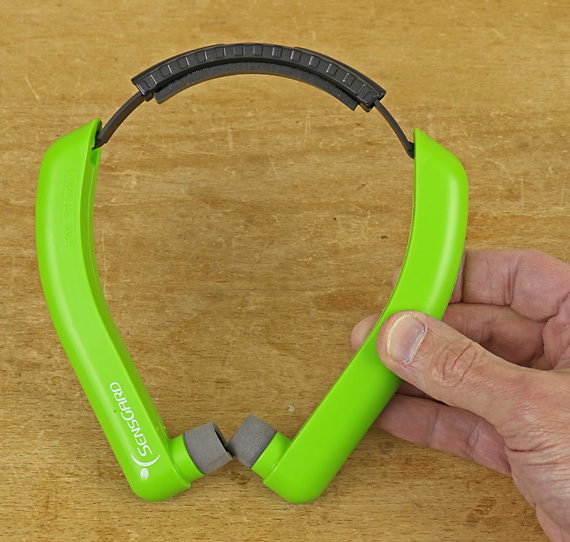 These Sensgard Zem hearing protectors are the best I have ever used. Before elaborating, I will explain the problems I have had with some other protectors.
I do not like stuffing things into my ear canals. This includes foam plugs that are first compressed with the fingers, which are often dirty, then jammed in where they are uncomfortable and then tend to work their way loose. Various silicon, latex, or high tech torpedoes that are also held in the ear canal much as a cork is held in a wine bottle are also unwelcome in my ears.
Bulky, cumbersome earmuffs are at the other end of the range of options. I have top-quality Peltor muffs but even with their soft padding, they squeeze the temples of my eyeglasses uncomfortably against my skull. It isn't long before I decide the noise is more tolerable than the headache.
Finally, all problems are solved with Zem hearing protectors by Sensgard. The replaceable foam cuffs of these extremely lightweight protectors comfortably skirt the entrance to the ear canal. The acoustic chambers (the arms) vault my eyeglass temples – no more skull aches. They go on and off in a snap, and when not in use, hang around the neck or fold compactly for storage.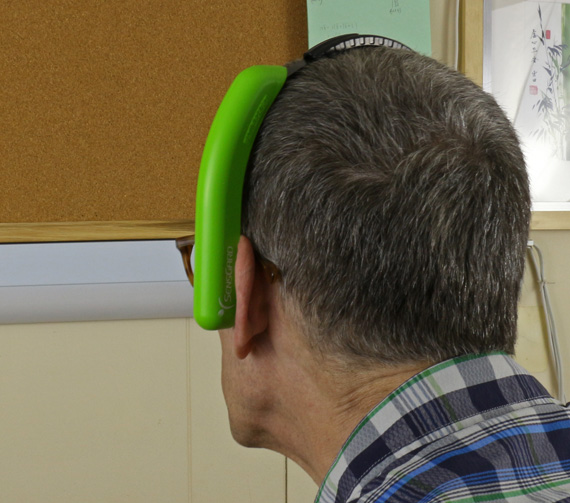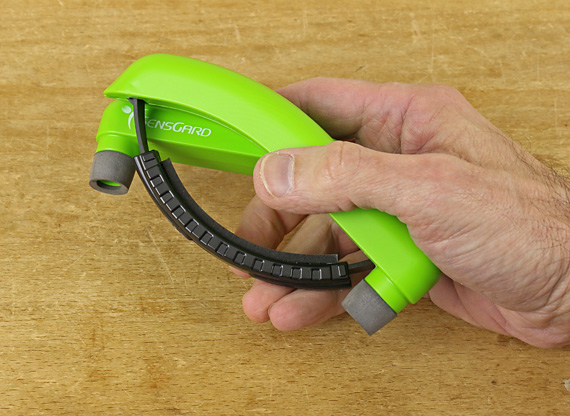 All these advantages would be enough but here is the best part: the noise reduction is phenomenal. I powered up my DW735 thickness planer, measured 100 dB(A) at 2 feet under no load, and then put on the Sensgards. I was flabbergasted at the dramatic but even, pleasant noise diminishment. The nominal NRR (Noise Reduction Rating) is 31 but they are far more superior to my Peltor model, listed at 28, than the numbers might suggest.
I actually had to accustom myself to remaining alert to the ferocity of woodshop machinery while enjoying the auditory peace. Yet, I could adequately hear important shop sounds such as speech.
More information about the Zem technology is available on the Sensgard website. I have the NRR31 model in easy-to-find lime green. Put them on according to the simple package instructions; that makes a big difference. I found the lowest price on Amazon. Extra foam cuffs are good to have.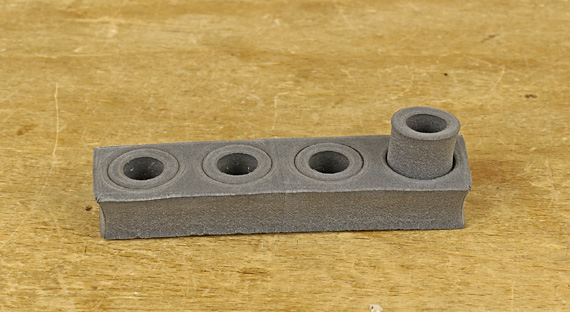 [This review is unsolicited and uncompensated. I have no connection with Sensgard.]