• Tuesday, December 28th, 2010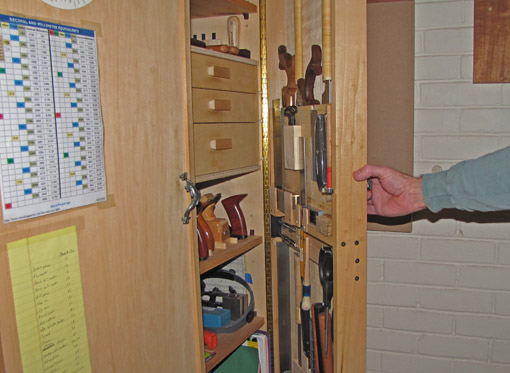 Well, a bad day in the shop sure beats a good day doing a lot of other things! Seriously though, I want to explore the unnerving phenomenon of why sometimes working wood I feel like I can do no wrong, everything just flows, and yet at other times I feel like a neophyte who needs all the good luck in the world for things to go right. Can you relate to this?
I am not referring to obvious interference from things such as fatigue, worries, tool failure, wood disappointments, struggles with a new technique, and so forth. Rather, the mystery is why, absent apparent hindrances, some woodworking sessions are strained, poorly productive, lacking in confidence, or simply a struggle without ease.
Here is the best I've been able to discern. At least, I'm convinced that what follows is the key for me.
I believe that to be simultaneously effective and at ease in woodworking requires heightened awareness of how the process at hand, each moment of it, fits into the larger picture of the piece being made. In other words, one does not just execute isolated procedures, such as sawing to a line, but maintains a background cognizance of the larger role of the task at hand in what is being created.
Working with this sense of direction produces focus and concentration. It also extends beyond the piece in process to a larger commitment of purpose about one's woodworking in general. Everyone has his own view in this regard, of course, but it should be carried into the shop and kept alive in the background.
Work flow in my shop deteriorates and mistakes creep in when tasks are abstracted from their larger purpose. The right approach is, for example, to plane a board flat, not as an isolated goal, but to work it flat enough, appropriately nuanced, so the board will fulfill its role in the piece. Yes, this is a simple notion, but it is easy to get carried astray in the course of all the steps in building a piece.
I find that a quick mental warmup to attend to these matters greatly helps my focus when starting work in the shop. In short, a clear sense of purpose, at all levels, is the key to a good day in the shop!
Does working wood thus imitate life in general?